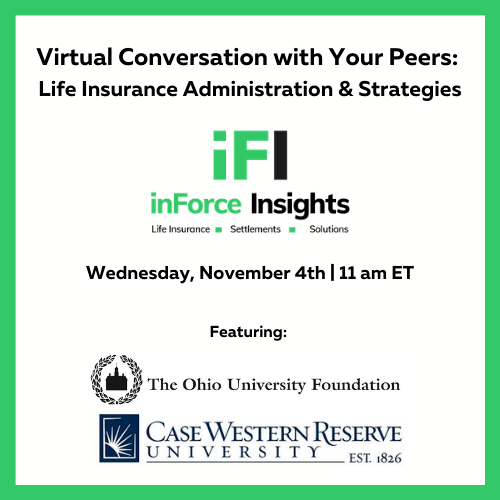 Last month inForce Insights hosted a virtual conversation with The Ohio University Foundation and Case Western Reserve University to discuss how they manage, maintain, and use life insurance in their planned giving strategies.
Couldn't attend? No problem, select the link to view the discussion:
Virtual Conversation with Your Peers: Life Insurance & Administration Strategies | November 4th, 2020
inForce Insights will be extending this Virtual Conversation Series with Universities. Join us on January 20th as we take another deep dive in the current state of the insurance industry and how it is impacting decision making for universities and planned giving strategies.